Profile for
Casper_the_ghost
(9 stories) (180 posts) (karma: 88 points)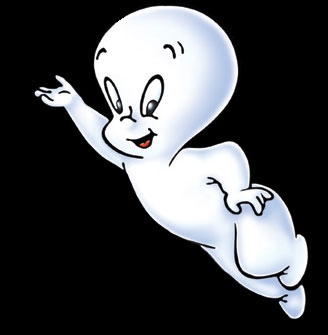 hello... (I'm a ghost of few words).
Favorite Ghost Stories
Favorite stories are bookmarked with the little heart icon on the top right corner of a ghost story.
Ghost Stories from Casper_the_ghost
Odd Happenings Before And On My Trip on 2013-09-03
I wasn't sure whether or not to post these as was unsure if it was simply a case of my mind playing tricks. Anyway, I'll let you decide. The day before I was going away to Spain with some family members, I decided to download some of my CDs onto the computer and then onto my iPod. I will state th...
Switches on 2013-04-16
Haven't been on here in a while, been out of sorts since my dog's passing. Anyway, thought I'd share this strange occurance that's been happening frequently around the house as it's beginning to bug me. Ok, so at the back of my TV, I have a slot for those red, white and yellow cables. I'm sure y...
My Dog: My Best Friend on 2013-02-04
So my brother, bestest friend and bestest dog in the whole wide world sadly passed away last December 21-12-12 (the day the world was predicted to end and did, for me). I guess he was old at 15 and had a bad cough but he was very playful and fit; he'd be taken for long mountain walks nearly every da...
Was I In A Deep Sleep Or Was It Something Else? on 2012-06-20
I see myself as a light sleeper, any noise would wake me, but this night was different. It took place the night before last and hasn't happened before nor has it happened since. I was extremely tired but was too concentrated in the book I was reading, Shrine by James Herbert. I had read 35 pages ...
Hearing Things? on 2012-05-16
This happens a lot what I am about to tell you but I am needing help with it as I'm not sure if I am the cause of it (hearing things) or if something more sinister is going on. I would be on my own in the house usually upstairs on the computer and would hear my parent's car park up by the house, I h...
Blindfolded on 2012-02-13
This took place at my cousins' house, which is at the far end of town in an estate. Although I have not experienced anything out of the ordinary there (except for the occasional sound of cutlery during the night that I have put down to the dishwasher), my oldest cousin who used to live there said wh...
Sleepwalking And Where's Daddy? on 2012-02-07
This took place at my home around 10 years ago. I don't think about it much anymore but at the time, I was fairly confused. I am a light sleeper, get awoken by the slightest noise, although back then I can't say whether I was or not: can't remember to be honest. Don't remember the day nor going to b...
My Dog: The Illusionist on 2012-02-01
My dog is my best friend ever since I got him for my 10th birthday. He has his off days where he can be grouchy but to me he is still the playful puppy he once was. This happens quite frequently and is on going. When my mother isn't around he follows me everywhere, although I love him it can get kin...
Demon Car? on 2012-01-30
This took place roughly 2 years ago and I was sitting in the back seat of my parents' car. They were parked in the grounds of a mountainy foresty lakey area (can't think of a name for it.) I had a newspaper, so was busy reading it. Next thing, I noticed a movement out the window to the left. The car...
Last 20 posts from Casper_the_ghost