Ladies and gentlemen this is not a story about the past event but as a present one, I desperately need help and have searched everywhere for it.
My girlfriend has been having encounters with an incubus demon for almost a month now, however they were neither asked for nor are they enjoyed, at first the demon was gentle, it would pose as me in her dreams and try to seduce her, sometimes it would work but before sex actually started she felt something was off and would stop. Then it would get angry and sometimes show its true form, most of the time she would wake up, however her dreams have been getting longer and longer, it not longer poses as me, but as different men, some of which she has never even met.
It always has the same dark feeling though, it no longer is gentle with her, it ties her up, beats her, tempts her with drugs of her past, but she always refuses and for that it punishes her, most of the time in the dreams it will strip her after it has beaten her, and rub her private areas, generally it will stop as "I enter the dream" then it will beat me in front of her eyes. No matter how much she screams and tries to make it stop it doesn't, every time it is about to insert itself into her, something happens or she wakes up, the most recent dream, she saw a white flash after closing her eyes tightly and then woke up.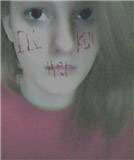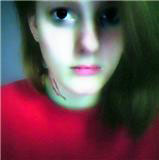 I fear however the demon is getting angrier and angrier I gave her the St. Michael's prayer and she wore a cross necklace before she went to sleep, as she awoke from this dream with a bloody nose and tight feeling in her chest, the St. Michael's prayer she had written down was burning in one of her candles, and her necklace was broken on the floor, she has seen shadows being fully conscious as well, and it has also left bruises and what seems to be burn marks on her skin there is something else however the prayer was out of her hand but in its place was her flash drive she put it into her computer, and there were, disturbing pictures on there that she has no recollection of taking the one, there is something written on her face we don't know what it is in, but it looks like blood it says "I'll kill her", the picture was obviously meant for me because I'm trying to get rid of it the second picture had the same blood like stuff but it was 2 cuts across her neck.
I have no idea what to do anymore, nothing seems to be working PLEASE somebody help I've tried all sorts of prayers and protection spells and nothing works maybe for a few hours but it just comes back even worse. Please please help, email me at either dakotahuber [at] hotmail.com or dakotahuber [at] yahoo.com.
I'm desperate.